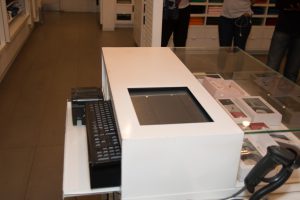 Thanks to the increasing need to improve customer flexibility and the overall need to improve customers' experience at every stage of a business transaction, the need for purchasing a POS (Point Of Sales) system is on the rise.
Trying to get a good quality product comes with some sort of apprehension. The process of checking websites for reviews or asking friends about their experience can be exhausting. You often wish there is a way you can easily find out everything you need to know about the best product that can meet your exact needs at a certain time.
Are you a business owner? Do you recognize the importance of quality and excellent service? Are you trying to ease your Sales and Inventory Management processes? Are you thinking of getting the right Point-Of-Sales (POS) device? this article is designed for you. 
What is a Point of Sale system (POS)?
 A Point of sales system is a combination of both hardware and software that provides you with the necessary tools to track your sales and inventory. It is like a hub where everything that revolves around sales is contained. Thus, a POS system holds a pivotal role in your business

Components of a Point of Sale system
For a POS system to function properly, you need both the software and hardware to work cohesively. Below are the major components you should look out for when purchasing a POS system.
Hardware
1.  The pos touchscreen terminal: 

A touchscreen terminal is an input device that allows its user input information and react to what is displayed using a stylus pen or finger. Touch screen systems are very pivotal to retail and hospitality businesses. Employees can touch a part of the touch screen instead of using a mouse, saving time and reducing clutter in the POS area. This is most useful in restaurants where images of the menu items can be displayed on the sales screen for easy identification. Hence, reducing errors usually made when picking items and also fastens the sales process.   
2. Cash drawer: This is a mechanical or electrical compartment used for storing cash and other valuables, It slides in and out of its lockable box and is secured by a spring-loaded catch. When a transaction that involves cash is completed, the drawer opens automatically. It can be set-up this way also for receipts from card transactions.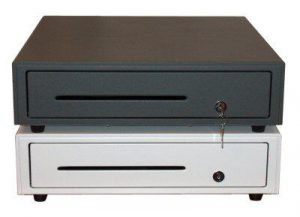 3. The Receipt printer: Receipt printers are an important part of a point of sale (POS) system. They are used in retail environments to print credit card slips and customer receipts. In restaurants, it can be used to print ordering slips in the bar and kitchen. It helps with keeping a good track of each sale and for pos reconciliations. this way you can properly handle the accounting of a business.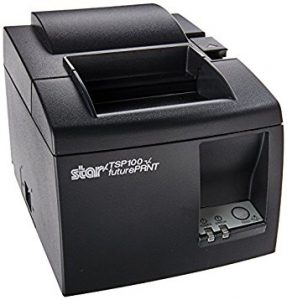 4.  Scanner: Scanners plays a predominant role in the efficient operation of your business. This device reads barcodes and enters product information directly to your item list. It helps in simplifying the sales process and reducing check out time.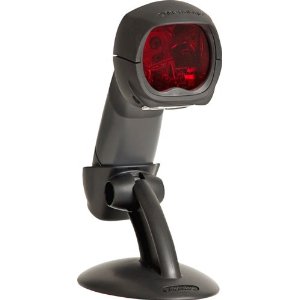 Software
The functionality of your business is largely dependent on the kind of software you use. Point-Of-Sales software helps with inventory tracking, customer loyalty management, sales monitoring, employee management and so much more. This is why more people regard it as sales and inventory management software. 
They are customized for various types of businesses. For example, we have the ICG front rest for the Hospitality Industry and the ICG front retail for retail businesses. When purchasing a POS system, these are the things you should look out for in the pos software component:
Ø Comprehensive data storage
Ø Allows for mobile support
Ø Extra features (Plug-ins e.g. SMS and e-commerce)
Ø Flexibility (Ability to tweak its configuration, customization)
Ø Training and support on POS software
Ø User-friendly
A superb point of sales system is a marriage between the software and hardware systems. Investing in a suitable system would not only push your business to be better by bringing in new customers but also help you manage your process and reduce your stress level. There are different brands of POS out there, which may vary slightly in functionality but generally, a good POS should have all that was listed above.
http://pp.posshop-ng.com/wordpress/wp-content/uploads/2017/09/New_POS_logo_final2-1-300x210.png
0
0
admin
http://pp.posshop-ng.com/wordpress/wp-content/uploads/2017/09/New_POS_logo_final2-1-300x210.png
admin
2019-09-10 12:30:47
2019-09-10 12:38:08
What to look out for when Purchasing a POS System