No one likes dealing with complaining customers. However, one of the rules of retail is that customers are always right – even when they are technically wrong. Complaints are bound to come up no matter the kind of business you run, but how you deal with them is what determines if your customers will stay, how long they will stay or if they will leave. Want to learn how to convert complaining customers to loyal customers? Below are some tips to help you deal with these as gracefully as possible.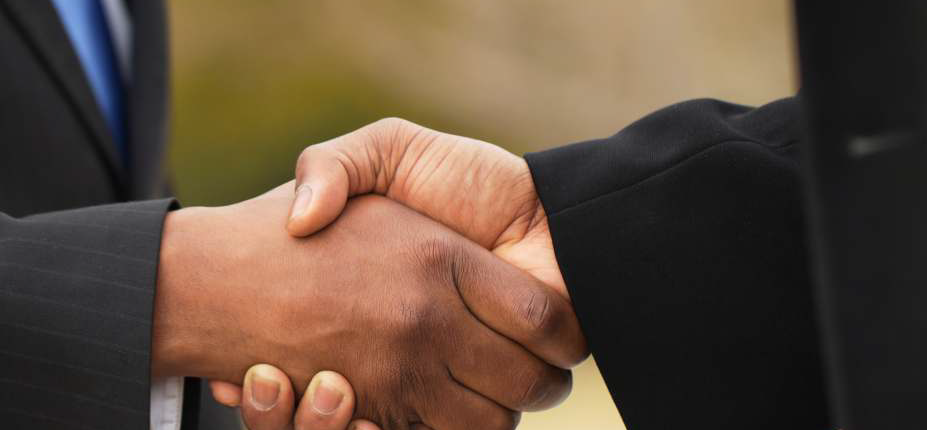 1. Put Aside Your Feelings
The feeling to act all defensive is quite normal when customers complain about your products and services, but try not to bring up arguments to counter theirs and defend your business. You must listen to complaints, and try to see ways in which you can satisfy every customer no matter how difficult or somewhat impossible it may be. If the customer is already aggrieved about the situation, being defensive will only tick them off a tad more. Try not to take offense. Rather, allow them to vent, then you either proffer a solution to the problem or promise to find one as soon as possible.
2. Apologize
A wise person once said" Apologizing does not always mean that you are wrong and the other person is right. It just means that you value your relationship more than your ego. ". As a retailer, your goal is to have your customers walk away feeling like you genuinely appreciate them. Let them know you are sorry and will work to provide a better experience for them shortly.
3. Don't Challenge their Complaint
Oftentimes when customers come with a complain, it takes genuine effort not to tell them they are wrong. Especially when they are truly wrong, you are not expected to show this, as it won't help in diffusing the pent-up anger the customer has. The best solution in such a situation is to listen to them and offer support.
4. Assess the Situation 
The more information you have about the cause of the complaint, the more easily you can help to resolve it. It will give you a better understanding of the situation, as well as demonstrate your impartiality. 
5. Offer Resolution
After getting your customers' viewpoint, the next step is to get them to identify how the situation could be changed. Solicit their ideas, then move forward by Identifying solutions both of you can support.
6. Offer Support
Support comes in a variety of ways. It could be in the form of finding solutions to your customers' complaints promptly, exchanging defective products with new ones or simply just listening to them and paying attention to their complaints. The ability to listen to your customers is key. This will enable you to understand their point of view and give you a holistic assessment of their needs and wants. 
7. Be Flexible
Flexibility is very essential to a resolution process. If no resolution is available to make your customers happy, flexibility is very important. Situations often differ as no two customers can act alike. Consider how else you can turn the negative interaction into a positive one.
8. Thank them
The old saying "kill them with kindness" could not be truer in a situation with a customer complaining. As odd as it sounds to thank a complaining customer, know they're helping your business by pointing out flaws you may have overlooked. The complaints might be with a product, long wait lines, check out issues, or even parking space. Customers pointing these out allows you to improve your process. So rather than faking a smile, genuinely let them know you appreciate that they shared their complaints and concerns with you.
9. Follow Up
After the dust has settled, it is always advisable to reach out to the customer 24-48 hours after the complaints have been made, to find out if the solution worked for them. This shows them you genuinely care. It also suggests you have their complaints at the top of your mind. Be sure to request their contact details from them so you can use them later.
10. Move On
Ultimately, remember that complaints are inevitable as you can't please everyone. So try not to dwell on customers' complaints at the detriment of other business needs. As retailers, it is best to have a plan to help navigate how to handle customer's complaints seamlessly. Address the situation, assess how to avoid it in the future, then move on to running your business.
Finally, dealing with angry customers and customer complaints can be frustrating for retailers. This, however, is an inevitable part of operating a business. That being said, if you can take up customer complaints with some of these strategies paired with genuine empathy, it is possible to turn seemingly complaining customers to loyal customers.
http://pp.posshop-ng.com/wordpress/wp-content/uploads/2017/09/New_POS_logo_final2-1-300x210.png
0
0
admin
http://pp.posshop-ng.com/wordpress/wp-content/uploads/2017/09/New_POS_logo_final2-1-300x210.png
admin
2019-11-12 16:29:59
2019-11-12 16:29:59
Converting Complaining Customers to Loyal Customers