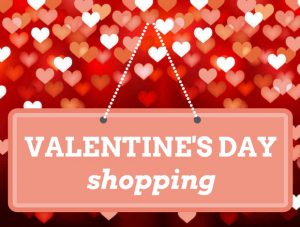 The new year comes with a myriad of opportunities for most businesses. However, Valentine's Day is the first date a retailer has to plan towards. Apart from the fact that it is the most romantic time of the year, it is also the biggest spending holiday after the festive season, so adequate planning is required of every retailer for Valentine's Day shopping. You should be well prepared to cater to your customers who want to get the perfect gift for a loved one.
If you are not quite sure what to do, here are some tips and tricks to help you
1. Make Your Marketing Helpful for Valentine's Day shopping
Let your customers know you mean business by decorating your store according to the theme. The store window is very important advertising space for any retailer. Use this space to put up colorful signs and valuable information about your product. Be creative – decorate your windows with a sense of love. Inside and outside of your store should be seamless with the decorations. You can hang up hearts and cupids for more statements.
2. Creative gift ideas
As Valentine's Day hedges closer, you can promote your business by orienting your marketing materials around valentine's day requests, suggestions, and deadlines. You can also send reminders via email and social media. Pair this with special Valentine Day deals. Provide coupons to motivate customers to get gifts for their loved ones. You can also cater to your customers by providing useful information and suggestions. It shows that you are not just for the money but their satisfaction.
3. Set up a complimentary gift-wrapping station
This screams good customer service. When customers know they can get gifts at your store, and have it ready to go, it will encourage them to buy from you.
4. Make It Easy to Buy Online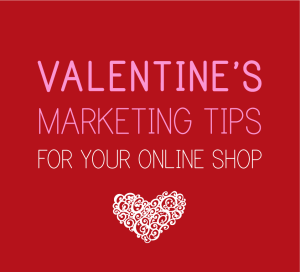 Cater to Valentine's Day shoppers by making your products easy to buy online. Curate products and items that you sell that make sense to give as gifts. Curate gift ideas for targeted recipients like girlfriends, spouse, family, colleagues, etc. You can also group items by taste or by price or by specific interest.
Update your online storefront by making gifts items easy to find, make shipping information simple to find, read, and understand. Send out specialized alerts and discount codes for customers to use when they buy online or in your store. You can also combine the online experience with your physical storefront by allowing customers to order online and pick up in-store. 
5. Lastly, keep an eye on your physical inventory
. 
December and January were busy months with sales high up there thanks to the festive period. However, it is not yet time to relax, because February is the first major sales month for the new year. This calls for adequate preparation. As Valentine's Day approaches, make sure shelves are stocked with products relevant to the season and can cater to the needs of your customer. You can stay on top of your inventory by getting a pos solution like ICG or OMEGA POS software.
Moving Forward with Valentine's day shopping
Essentially, doing anything you can to ease some stress or frustration around the valentine's season will make a big impact on your customers. Do what you can to help them save money and time and you can easily become the go-to retailer for the season.
http://pp.posshop-ng.com/wordpress/wp-content/uploads/2017/09/New_POS_logo_final2-1-300x210.png
0
0
admin
http://pp.posshop-ng.com/wordpress/wp-content/uploads/2017/09/New_POS_logo_final2-1-300x210.png
admin
2020-02-04 12:09:45
2020-02-04 12:09:45
Valentine's Day Shopping: A Retailers Guide