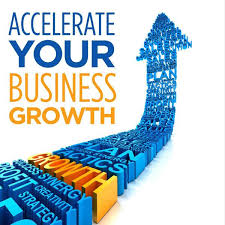 As we ring in the new year and a new decade, it is time for businesses to take a step back and reflect on their business performance in the previous year. A good way to start is by reviewing your goals to see which of them were met, and which weren't due to one or more reasons; then put together strategies on how you can improve on them in the new year. Here are some of the most important business planning activities for preparing your business for the New Year.
1. Run Your Financial Reports
Financial analysis and reporting are one of the bedrocks of a successful business. While you may already know that financial reporting is important (mainly because it is a legal requirement in most countries), there are benefits attributed to having a financial statement.
Optimizing financial data with the help of an efficient point of sales data reporting feature like (Omega O-Track Omega and ICG Accounting) allows you to leverage metrics or insights to make significant improvements to the very area that allows your business to flow. Periodical reports also give get a better understanding of how your business is performing financially.
Here are three key financial reports that can give business owners a valuable perspective on the growth and development of their businesses. These three reports are collectively known as financial statements and are critical to the better management of your business.
·        Profit-or-Loss Statement: Also known as the Income statement, these reports show revenues generated during a certain period, the costs incurred to generate those revenues and the profits or losses. 
·        Balance Sheet: The Balance Sheet presents a financial report of a business as of a specific date. It runs down the assets, its liabilities and the equity of the business. Another name for this is the Statement of Financial Position.
·        Statement of Cash Flow: This financial statement combines information from both the Income Statement and the Balance Sheet to give a picture of how cash is going into and out of the business. It is very essential to help a business have a smooth day-to-day operation.
If you don't have an accountant to help with these tasks, there are software programs like O-Track and ICG Accounting that can help you run these reports and manage other business-related tasks with ease.
2. Review and Reflect on the past 12 months
The new year usually puts you in a mode of reflection. You're thinking about New Year's resolutions as well as reminiscing the business year. 
When reflecting, its best to look back at both the good and the bad sides of things. Perform a SWOT analysis – a review of Strengths, Weaknesses, Opportunities, and Threats, take stock of where your business is at with regards to where you want to be, evaluate what went well for your business and areas in which you can improve. You must be thorough in your reflections as the more detailed they are, the better you'll be able to reflect on them. This directly correlates to the next step.
3. Plan for the next 12 months.
You have done your reflecting and reviewing the past year, turn feedback into action by setting goals.
Create a broad goal for the entire year, take a good look at your accomplishments in the last year. If you aren't meeting your financial and personal goals, it might be time to reevaluate your business practices. Also, add smaller goals that complement and help you reach your main goal. From there, create an outline of how you'll reach those goals, and when you want to accomplish them, and ways that you can ensure you stay on track. This becomes your action plan for the year.
4. Updating/ Renewing your point of sales License 
Your point of sale (POS) software license expires before you get a chance to renew, all your cash points stop functioning and this affects your sales. More often than not service provides send an email when support or software needs to be renewed, but as one can imagine, software expires at different times and mails can be forgotten, it is, however, advisable to have an excel spreadsheet where you can track your last renewal date and the next one to avoid hitches in your business operations.
5. Maintenance and Repair
Inevitably machines and machinery deteriorate due to wear and tear. Repair and Maintenance involve the restoration of machinery, equipment, and other products to working order. The new year is the best time to do routine maintenance (i.e., servicing) on your products to ensure they work efficiently and to prevent breakdown and unnecessary repairs. Make sure your store looks and smells fresh. File all your loose hanging documents and replenish your inventory if you haven't been keeping up since last year.

6. Sit Down with Your Team
Employees are the backbone of any business. As the new year starts, set up a meeting to discuss your plans and goals for the new year It is important employees buy into your vision; that way the team can work towards achieving set goals. Inform them about performance areas that need improvement. Also, schedule some time to speak to your employees individually and appreciate them by letting them know what they're doing well. You should also encourage them to better their performances in the New Year. This is a crucial step in preparing your business for the new year.
7. Take a Much-Needed Break
Preparing your business for the New Year without a doubt pays greatly, so when all the preparation is done and set, you should aim to take out little time for yourself as a business owner, plan a few days away where you can recharge and refuel. You'll reenter the workplace with determination and a firmer commitment to building your business.
http://pp.posshop-ng.com/wordpress/wp-content/uploads/2017/09/New_POS_logo_final2-1-300x210.png
0
0
admin
http://pp.posshop-ng.com/wordpress/wp-content/uploads/2017/09/New_POS_logo_final2-1-300x210.png
admin
2020-01-29 15:16:32
2020-01-29 15:18:05
Steps to Preparing your Business for the New Year