As a retailer, a physical count of inventory is a necessity for any retailer. Retailers by tax and accounting rules are to provide an accurate value of the products in their store by physically counting all inventory.
Taking a physical inventory count: What is it?
A physical inventory count is a count of all the business stocks. The process typically involves a store/ warehouse manager or staff member going through the sales floor and stock room and counting each item. Inventory counting is a lot easier when accompanied by proper planning, structure, and efficiency. The aim of taking a physical count of inventory is to make sure there's complete accuracy between the actual stock quantities sitting in your warehouse or store(s) for each item, with the recorded stock quantities in your inventory management software. It helps you create an accurate business budget, manage theft around the store, and helps fulfill customers' orders in the time frame you have promised. Physical Inventory count is of two options:
1.    Manual inventory count: Traditionally involves pausing activity at a location to conduct a count via paper lists and sheets to record numbers manually.
2.    Digital inventory count: Involves using a handheld mobile terminal equipped with a barcode scanner to check and record numbers into a centralized inventory system electronically.
 Physical Inventory counting during COVID-19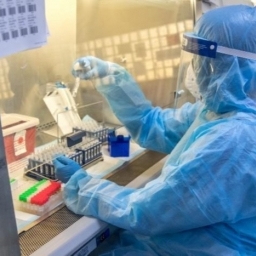 It is not news that the world is right in the middle of a pandemic. Your state might be easing up the lockdown, and you are in the process of reopening your store. If you are still in lockdown mode, you still want to be sure you have a good hold of your inventory. Below are four tips for counting physical inventory during the pandemic?
1.    
Limit contact with outsiders:
Limit as much as possible contact with people outside your household if possible. As the store owner or manager, you can count products on your own to potentially reduce the spread of the virus. An alternative is to enlist the help of members of your household if you have much stock.
2.    
Practice social distancing if you must bring your employees: 
If you must bring in your employees, practice physical distancing. Disinfect regularly, and wear personal protective equipment such as masks and gloves when you're in the store. Make sure to keep a safe distance of at least 6 feet apart when counting stock. Share the employees into two teams and assign different areas in which you and the team can count products. One can start at the back of the house and another at the front of the house. Another option is to schedule your counts in shifts, so you're not in the store at the same time.
3.    
Use devices that limit physical contact:
The fewer devices touched the lesser avenue for germs and viruses to spread. Instead of using the traditional pen and paper, use inventory management tools like Scanners or other stock counting technologies. Also, to limit the products you touch whenever possible, scan an item's barcode without picking it up from the shelf.
4.    
Increasing reliance on cycle counts:
 known as partial stocktake, is the process of partially counting products continuously so you can monitor stock levels without interrupting store hours. It means your inventory gets counted in chunks throughout the year without the need to shut down activity for one big annual count. It is an efficient inventory counting method for most retailers. A team is assigned 'partial' stocktake or inventory counting tasks to complete on a regular, continuous basis. The cycle counting can be daily or weekly (usually before the store opens).
 In reality, the world is going through challenging times. Amongst other things, retailers are having a hard time counting physical inventory. While it is great to be on top of your stock count, it is important not to jeopardize the safety and health of you, your household and employees. Be sure to conduct thorough planning and keen adherence to safety standards laid down by the WHO and NCDC so you will be able to perform a successful inventory count.
http://pp.posshop-ng.com/wordpress/wp-content/uploads/2017/09/New_POS_logo_final2-1-300x210.png
0
0
admin
http://pp.posshop-ng.com/wordpress/wp-content/uploads/2017/09/New_POS_logo_final2-1-300x210.png
admin
2020-06-16 12:11:59
2020-06-16 12:39:19
Physical Inventory Count During Covid-19