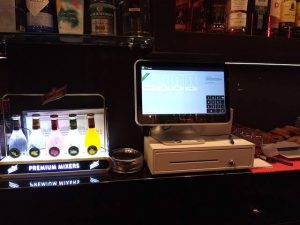 The demand for point of sales (POS) software and hardware in Nigeria has been on a steady rise in recent years. Business owners have now more than ever realized how indispensable the point of sales system is to the growth of their business. Restaurants, hotels, retailers, and other service providers make use of the POS system to handle customer transactions as well as backend operations like inventory management and analytics reporting.
Although the prospect of setting up a point of sales system either by yourself or through your service provider might seem daunting, be rest assured that it is not as difficult as you think. Have a deep breath and read along as we carefully go through steps on how to set up your point of sales system.
1. Business Type: 
The first step is to identify your business industry because most POS systems are industry-specific and include tailored features and functionality for the type of work they do. For example, if you own a bakery, you may want your software to be able to track ingredients, manage recipes, online ordering, and others.
2. Consider Hardware Compatibility with the point of sales system: 
The next step is to determine if the software you intend to purchase works optimally with your hardware. If you already own hardware equipment, make sure the operating system is up-to-date and is compatible with the POS. Also, verify that the POS system integrates with your credit card processor and your card reader or fingerprint v+terminal to avoid surprises and extra expenses. 
3. System Installation:
After choosing a POS system, you'll need to get the hardware and software installed and running. It is advisable to get the help of a professional or have your service provider help with installation. They will better handle whatever complication that might spring come up during the installation process 
4. Set Up Inventory Management on the point of sales system:
After installation, you need to set up your inventory management process. Whether you are a retailer or restaurant owner, having an eye on what goes in and out of your inventory is paramount. You start by importing your stock using your POS software. It could be in the form of a pre-existing excel spreadsheet, through a third party app or manually for new businesses. It is also advisable to go over imports manually to add new stock or goods you may have omitted. After loading up your inventory, categorize each item by product type, add identifying data like descriptions or vendor names to help locate items faster. Set stock levels to know when you're running low on stock. POS Shop pos systems, for example, will also allow you to customize low stock alerts, so you can get a notification or report when on-hand counts of each item reach a certain level.
5. Import Customers Data into the point of sales system:
Once your inventory data is in the pos, the next for you to do is to import customers' data. If you have a customer database, you can update each customer profile with whatever information you have available, like email address, phone number, age, physical address, occupation. These details can be leveraged on later when you have a promotion to run. You can make use of their profile to run a successful marketing campaign (Read:  6 Tips For Creating Solid Loyalty programs For Customers )
6. Create Your Employee's Profile:
With a POS system, you can create profiles for your employees. Start by making yourself an administrator, then you create profiles based on job roles. For example, a manager will need to be able to access more functions like processing returns, voids, and adjust inventory. Create a login for each staff. Doing this will help you track sales and run reports on the performance of each employee. It helps you notice whenever there are discrepancies. Many POS systems also have time-tracking features and tools for clock-in. So, you can use your POS to track hours each employee worked to generate payroll.
7. Train Employee: 
The final step in setting up a POS system is training your employees. Your business tools are efficient as the people using them. So, they must know how the system operates to achieve the best result. In addition to finding a POS that's easy to learn and intuitive, you need to bring your team up to speed on how to use it properly.
You have come all the way, as a way to conclude, bear in mind that you might face technical difficulties with your POS after you've got it up and running, so maintain contact with your service provider and find out what kind of technical support they offer. At POS Shop Limited, we provide full implementation, installation, training, and after-sales support to all our customers. If you are perhaps looking for a capable hand to offer the best pos service in Nigeria, we are just an email away. You can send an email to us at pos@posshop-ng.com.0.
http://pp.posshop-ng.com/wordpress/wp-content/uploads/2017/09/New_POS_logo_final2-1-300x210.png
0
0
admin
http://pp.posshop-ng.com/wordpress/wp-content/uploads/2017/09/New_POS_logo_final2-1-300x210.png
admin
2020-07-06 20:24:23
2020-07-06 20:24:23
HOW TO SETUP A POINT OF SALES SYSTEM