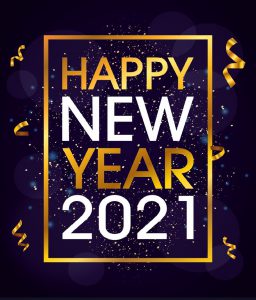 Hello Readers!  Welcome officially to a beautiful and happy new year. Today is our first official blog post for the year, and we would like to, first of all, thank you wholeheartedly for taking time out of your busy schedule to keep up with our articles. We believe that these posts have been helpful to both you and your business. 
It is the start of a new year, we know 2020 was long, and we collectively experienced a myriad of emotions, sadness, hurt, strength, exhaustion, fear, amongst others, but we are standing tall. As we put behind us the worries of 2020, let us look forward to 2021 and all its potential, and hope that all our goals come to fruition. 
This year we have a lot in store for you, our community, and we hope that you stay glued to all our social media platforms, so you would not miss out on the latest updates from us https://www.instagram.com/posshopltd/ To begin the year, we would like to suggest ways to achieve your business goals for the year. 
The beginning of the year is when most of us like to pause and reflect on the previous twelve months and set goals. However, we know how sometimes these plans fall apart, and everything can quickly turn to stress and anxiety. Thus, there is a need for realistic and ambitious goals and openness to opportunities. To achieve this first step is YOU! You make the difference. The company's success starts with you. Your knowledge, skill, experience, and attitude, all get you where you want to be in business. Next is the will, determination to carry on, even when you are at your lowest. Lastly, have a business plan and a well thought out goal. In creating these thought-out goals, you should do the following:
Be specific:

the more vague a goal is, the harder it is to start. Turn rough ideas into actionable and sustainable goals. Specificity gives a task a clear path forward.

Be flexible: every successful goal-getter recognizes that not every goal is viable in the long term. Be flexible enough to re-examine and restrategize, figure out what is working or not, things to change, or when to move forward when one of your business gaols proves unrealistic.
Create goals pre-informed by experience: It is not reasonable to make judgments in a vacuum. Take a look at the specific goals you tried in the past, and use this knowledge to drive priorities in the new year. It is also necessary to set an expectation concerning goal setting and accountability.
Let your employees buy into the goal: Successful goals have to remain united with a clear purpose. Employees need to understand your goals and identify with them, so it would not seem like you are pilling extra work. Having a clear understanding of why your organization is deciding to pursue a goal will make the likelihood of success higher. 
Business goals do not necessarily need to become set in the new year. Regardless of when you plan, you will achieve much success if you use the points highlighted above. Be specific about your goals and how you want to achieve them. Make use of your experience with past goals to inform your 2021 goals. Adapt yourself to the business environment, understand and communicate these goals to your employees, and help them buy into them. And finally, create a balance between your ambition and reality.
We hope that you can achieve all that you set out to do. Have a fantastic year.
Happy New Year!
http://pp.posshop-ng.com/wordpress/wp-content/uploads/2017/09/New_POS_logo_final2-1-300x210.png
0
0
admin
http://pp.posshop-ng.com/wordpress/wp-content/uploads/2017/09/New_POS_logo_final2-1-300x210.png
admin
2021-01-12 12:00:25
2021-01-12 12:00:25
HAPPY NEW YEAR FROM POS SHOP LTD!