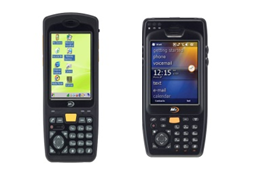 These are mobile POS terminals used for sales and inventory management at the back office in retail stores, restaurants, and hotels.
In restauarants, handheld terminals provide a fast, accurate and convenient way to take orders at the floor and transfer them immediately to the kitchen.
In sales management, handheld terminals provide sales agents on the field a reliable way to render sales and allow supervisors monitor the productivity of their team.
In Inventory management, handheld terminals provide an accurate means of tracking inventory from stock in to stock out, do stock taking, monitor product placement on shelves, etc.
For specific solutions