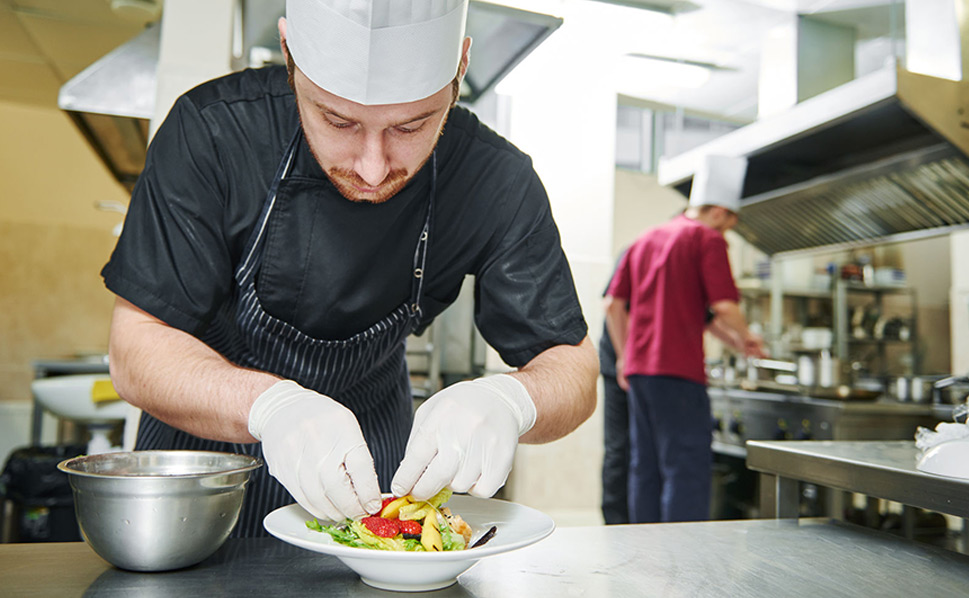 In the cut-throat world of the restaurant business, maintaining good relationships with employees is as important as maintaining good relationships with customers. Great communication help teams work together seamlessly during chaotic shifts. It helps you know what's going on with your restaurant; it unifies the front and back-of-house and makes it easier for employees to stick around. After all, the better the rapport between you and your employees, the better they will do their jobs, and the more likely customers will return again and again. Here are ways your restaurant POS software can improve employee relations:
1. Scheduling:
Your restaurant pos software can create schedules that accommodate employees' needs without harming your business. These schedules can be generated from an already existing template that has information about when individual employees are on/ off shifts and which shifts they aren't able to work because of school classes or other commitments. Scheduling module also enhances employees' relationships by making it easy for members of staff to request time offs, shift swaps, pick up additional time, etc. All these pieces of information are updated in real-time as the schedules get approved. This helps foster better communication between staff, and also between management and staff.
2.Employee Management
:
Using a complete pos solution you can manage, control theft, and monitor staff performance by spooling various detailed reports at each cash point, thereby reducing blame games from members of staff. This encourages transparency and helps you keep control of your business.
3. Time and Attendance: 
The integrated time and attendance management module found in most restaurant POS solution help manage employee time-tracking. This report can be run periodically and exported for payroll preparation. This will lead to more accurate paychecks, which propagates more positive relationships between you and everyone on your staff, all thanks to a capability within your restaurant POS solution.
4. Staff Benefits and Rewards:
Pos software is as transparent as it can get. All reports generated with zero errors. Just as employee work hours are properly reflected on the system, benefits data are also reflected. For example, if there is a reward for a staff member that comes extra early, the fingerprint check-in logs this in, and at the end of the month, the winner will be awarded the right reward. This eliminates hanky-panky and preferential treatments.
5. Menu Update
:
In a fast-paced restaurant with an optimized sales process, the POS software allows for inventory and menu specials to be updated in real-time. This way communication is centralized with all staff members, management can update menus, adjust specials, and adapt to rush hours effortlessly. The menu management module in your software can deliver secure information on the menu. It can help determine which menu items and modifiers are sent to the various preparation printers, make changes to large numbers of menu items, quickly review critical sales information for individual menu and menu items. It also provides updates on new food regulations and other critical information.
6. Reduction In Error
:
Staff communication improves when there is a significant reduction in error around the restaurant. Communication becomes seamless when table management system – digital or wireless orderings like iPad and Android tablets, is used for ordering by the customer. This eliminates errors due to sometimes inaccurate written orders. A POS system with a kitchen display function that sends orders right from the point-of-sale to the kitchen can make order management easier and kitchen efficiency simpler.
In addition to what your pos can do for employee management, it is advisable to have regular staff check-ins, encourage staff feedback and maybe a get-together meal with your staff. This would make them feel valued and in turn help your business thrive. 
If you are looking to get a reliable restaurant pos software that can perform all the functions above and more, contact us to get the Omega O-live and the ICG FrontRest. These solutions are tested and trusted to serve your business for as long as you want. 
http://pp.posshop-ng.com/wordpress/wp-content/uploads/2017/09/New_POS_logo_final2-1-300x210.png
0
0
admin
http://pp.posshop-ng.com/wordpress/wp-content/uploads/2017/09/New_POS_logo_final2-1-300x210.png
admin
2020-02-25 12:46:35
2020-02-25 12:46:35
Restaurant POS Software for Employee Management