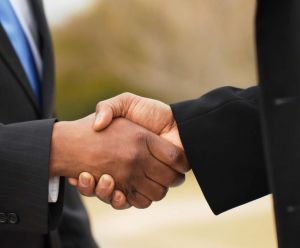 Keeping customers engaged in this competitive world is a very challenging task, in a world where competitors are a doorstep away, one can't help but see Loyalty programs as the new form of marketing, setting up a loyalty program for business growth means understanding essential elements to help support your success.
While building customer loyalty presents multiple advantages for user engagement and reward fulfillment, You need a mix of marketing strategies and innovative ideas if you want to satisfy customers, increase customer engagement, and boost conversions
Why is customer loyalty important
?
The point of starting a profit-based company is to attract and keep content customers who buy your products to drive revenue. Loyal customers are known to convert and spend more with brands they're loyal to more often, and they tell their friends and colleagues about those brands, which helps drive free referrals.
Tips For Creating Solid Loyalty programs For Customers 
1. Do Comprehensive Research: 
To execute a successful customer loyalty program, you and the team need to put in comprehensive research before implementation. The research will help give you a clear objective choice that suits your business requirements. 
The following are the basic things to do when conducting a research
Be clear on the objectives of your business

Evaluate your business size

The loyalty program must benefit your customers

Create a program that helps your customer accomplish your business goals 

Look to create a program that reinforces your brand 

Take into account customers expectations and market trends
Data for the research can be gotten from one-one conversations with customers, website analytics, inventory and sales history, etc.. These help in understanding customers buying behaviors and tells you the campaign customers will respond to and eventually result in a successful promotion.
2. Keep it simple
:
"Simplicity is the ultimate sophistication"- Leonardo da Vinci 
Having an overcomplicated loyalty program will only leave customers confused and uninterested, try as much as possible to make the process easy to understand, and sign up to. Create a system that is transparent and easy to track, with detailed ways to accumulate and redeem points.
3. Personalized rewards: 
The quality of your reward can make or break your loyalty program, we know that not all customers want the same thing, but with the help of your database you can come up with a customer-centric loyalty program that adds value to customers lives, a program that is based on customers concerns and preferences, to get this not only makes your loyalty program successful it encourages positive behaviors from customers and shows that you truly care.
4. Marketing Through The Right Medium
: 
No matter how well put together your loyalty plan is, if your customers have no idea about it, there would be no forthcoming result, invest in marketing, create a strategy that fits your business, and through mediums that your customers prefer, while some customer wouldn't mind being reached through social media, the customers will expect to enjoy aa loyalty program transcend the virtual world; Some of the ways you can market your loyalty programs are: 
Social Media

Online ads

In-store signage

Through customer satisfaction surveys

Sending email newsletter

Develop a customer referral program

Hold an online contest
5. Exclusive social media deals: 
According to statistics in 2018, an estimated 2.65 billion people were using social media worldwide, a number projected to increase to almost 3.1 billion in 2021, With so many users on social media, chances are over 50% of your customers are active on at least one social media, so allowing your customers to earn rewards and points by performing actions they do on a daily increase the likelihood of them participating in the program. You can put together fun deals that not only pull in existing customers but encourage new ones to sign up. 
6. Stay Connected With Your Customer
:
It is necessary to stay in touch with your customers after creating a loyalty program, you could stay in touch through your social media, engaging your audience and giving constant updates. Email campaigns are also another key way to stay connected, Using email campaign, you inform customers about renewals (if your program requires it), and special deals just for loyal members, This builds a positive impression about your brand and keeps them interested for a long time.
Why you should have an Integrated Loyalty Software 
Many organization finds it hard to formalize loyalty and referral programs mainly because it appears difficult and expensive to implement when compared to other marketing initiatives, usually, the reverse is the case, if your loyalty program isn't integrated with your point of sales system, you are limiting your ROI. 
Integrating your pos solution with your point of sales system helps you leverage data that offers valuable insights, it allows you to evaluate the effectiveness of your loyalty program itself and suggests smart marketing method to go about it, should you need a point of sales software that implements loyalty program effortlessly you can reach out to us via our email pos@posshop-ng.com
Done right, customer loyalty programs can improve customer retention and boost profits. All you need do is Implement the right loyalty program for customers, manage it well, this assures you of a long-lasting success for your business.
http://pp.posshop-ng.com/wordpress/wp-content/uploads/2017/09/New_POS_logo_final2-1-300x210.png
0
0
admin
http://pp.posshop-ng.com/wordpress/wp-content/uploads/2017/09/New_POS_logo_final2-1-300x210.png
admin
2020-04-01 09:14:51
2020-04-03 11:47:31
6 Tips For Creating Solid Loyalty programs For Customers